Anupama Spoiler Alert: Malvika will call Kavya Patichor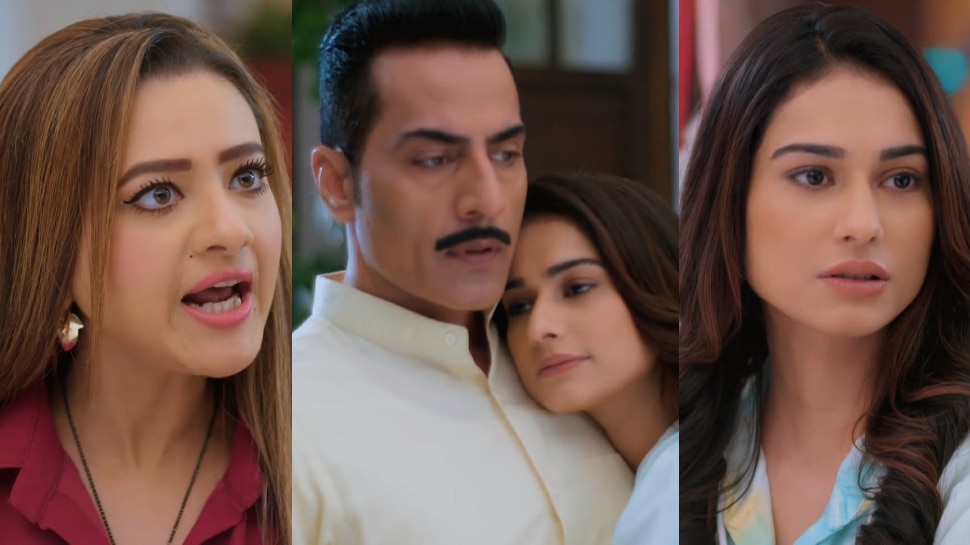 TV show 'Anupama', you have seen so far that everything is fine between Malvika and Anuj. Malvika had refused to take the property of the Kapadia family. But the news of Vanraj and Paritosh has blossomed with this news. Vanraj's eyes are now going to be on Malavika's property and with whom he is going to be seen doing many efforts in the coming episodes.
Malvika does not want the property
In today's episode, you will see that Anuj will tell how he has been lucky to have such loving parents in his life. On the other hand, Malvika will talk to Vanraj about herself and Anuj. She will tell how much Anuj loves her but she does not want the Kapadia Empire to be named after her. At the same time, she also says that if she wants, she will do business or else she will leave from there in the name of Vanraj. Also, Malvika will say that she is absolutely happy as she is, she does not want anything from the property.
Vanraj will seduce Malvika
Vanraj will try to implicate Malvika in his sweet talk. At the same time, he will also try to explain to Malvika why she should take the property. Vanraj will ask what happened ten years ago when she left him and went away. Malvika will leave from there without answering it. Anuj will say that he wants to be like Anupama.
Malvika will stop Vanraj from divorcing
Malvika will ask Vanraj to think carefully before divorcing Kavya. Malvika will try to convince Vanraj why he should not divorce. Vanraj will say that he has made a mistake by marrying Kavya and he will rectify his mistake by giving her a divorce. Anupama will tell Anuj that she doesn't care what is Anuj's condition, as the only thing that matters to her is not her identity.
Malvika will call Kavya Patichor
In the coming episodes, you will see that the closeness between Anuj and Anupama will start increasing even more. Kavya will once again fight with Malavika and will ask why she hugs her husband. On this Malavika will call him Patichor (husband thief). Anuj will see Anupama taking a promise from GK on something and he will be surprised as to what she is promising.