From Sobhita Dhulipala to Saba Azad, here's a look at promising actors to look forward to on OTT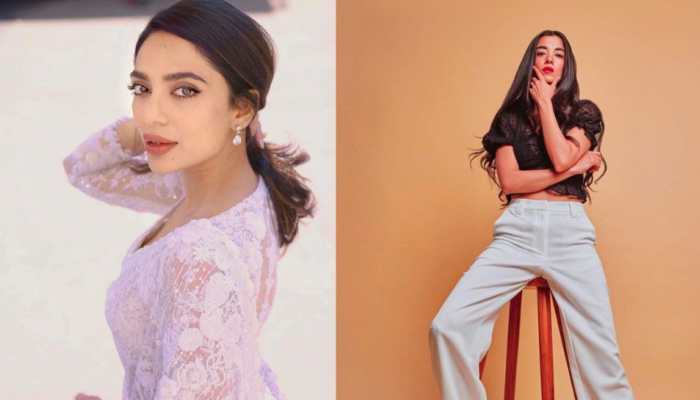 2023 is expected to be all about great content that will reach all cinema fans. This year is set to bring a plethora of OTT shows across platforms and showcase some of the best performances of our favorite actors. And with several actors and creators taking their content and performance to the next level last year, this year is expected to be one full of great stories, strong performances and creative exploration. With so many acts gearing up for OTT releases this year, 2023 is definitely a year to look forward to. Let's take a look at what we can expect on OTT from these actors in 2023.
Tara Sobhita Dhulipala in Made In Heaven 2 and Kaveri in Night Manager
The first season of 'Made In Heaven' starring Sobhita Dhulipala has raised the flag of modern romantic drama higher than ever before. The audience included a lot of love with the first season and eagerly awaited the release of the second. Now that 'Made In Heaven 2' is gearing up for a 2023 release, the audience can't wait to watch where Tara aka Sobhita's story goes. And with Night Manager, the film is billed as a high-octane thriller wrapped in rich drama and picturesque sights, stars Sobhita Dhulipala, who will play the role of Kaveri, will be seen in a never-before-seen avatar.
Rajkummar Rao Starring GUNS & GULAABS
Raj and DK, a team of veteran filmmakers, have another exciting web series slated for 2023. The upcoming TV series Guns & Gulaabs will focus on a group of decent misfits who end up joining the criminal underworld. Set in the 1990s, the upcoming film Guns & Gulaabs stars Rajkummar Rao, Dulquer Salmaan, Adarsh ​​Gourav and Gulshan Devaiah in pivotal roles.
Dahaad starring Sohum Shah
Starring Sohum Shah, 'Dahaad' is a serial killer drama set in a small town, the show follows an inspector's investigation into a crime that shakes her to the core. "Dahaad" has been making headlines ever since the web series and star cast was announced. We have seen Sohum giving great performances in 2022 and now that he is coming in Dahaad, the show is expected to bring some edge to the thriller story.
Saba Azad aka Parvana Irani in Rocket Boys 2
After garnering rave reviews for the first season of Rocket Boys, the creators of the hit web series bring the second season of lead star Saba Azad. The success of Rocket Boys has put Sabu Azad in a different light and with the second season gearing up to release in 2023, the audience can't contain their excitement to see more of her in the show. Parvana Irani is still fresh in the mind of the audience and fans are looking forward to see her in Rocket Boys 2.
Sobhita Dhulipala, Saba Azad, Rajkummar Rao, Sohum Shah, OTT web series, OTT release 2023, OTT releases January,Sobhita Dhulipala, Saba Azad, Rajkummar Rao, Sohum Shah, OTT web series, OTT release 2023, OTT releases January